Concept made in Adobe Illustrator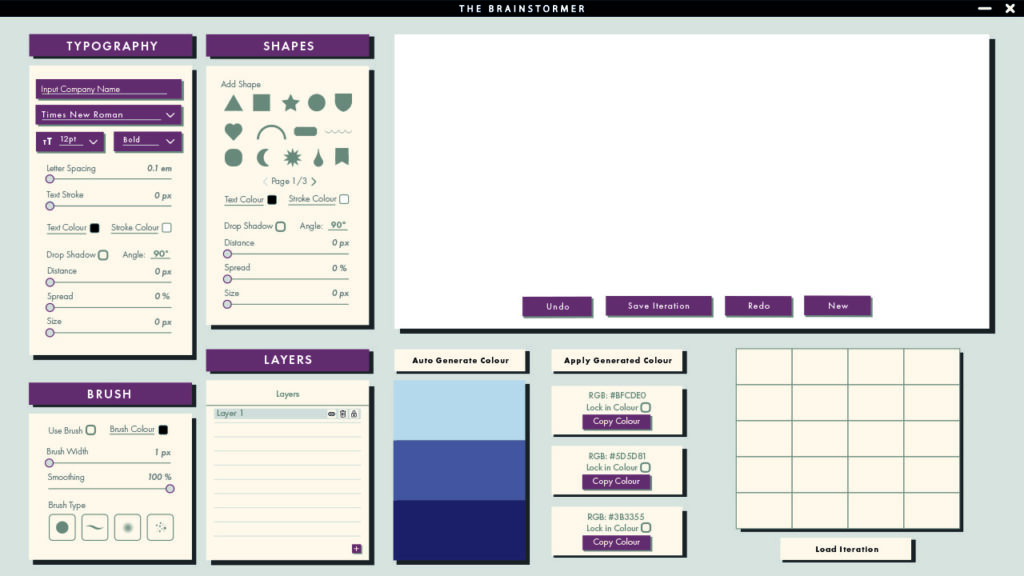 Simplicity even for begginers
The idea for this PC app is to have an easy way for a designer to quickly throw some ideas and thoughts down. Without the need of using paper and pen.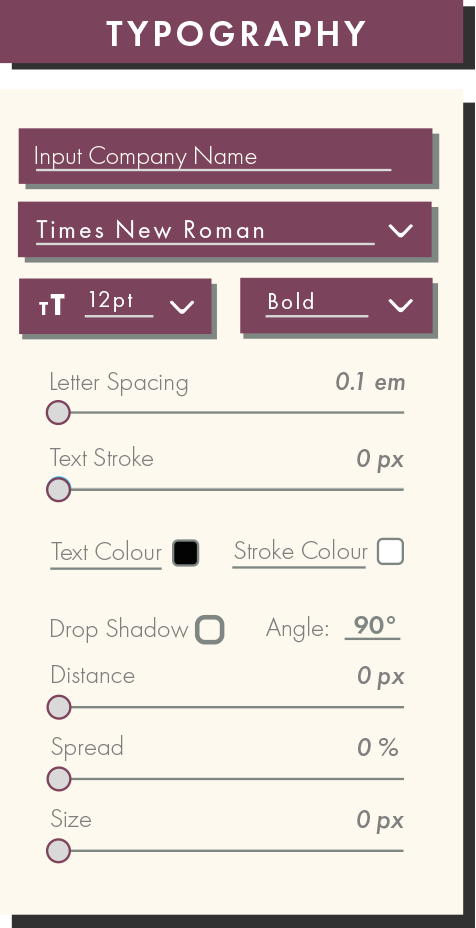 The most common settings when editing text without overwhelming the user.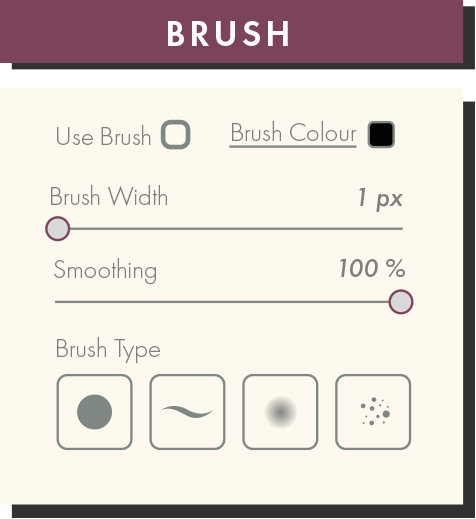 The idea is that you can use a drawing pad in this app as well. If the user don't have one, the smoothing option is here to draw decently with a mouse.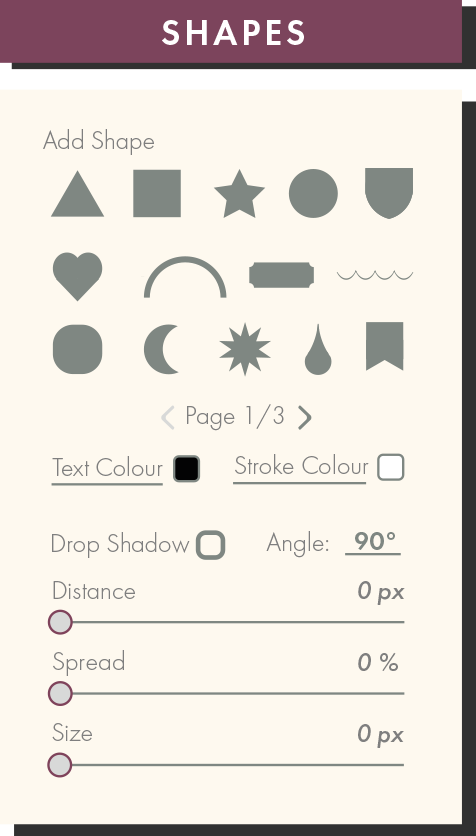 Instead of creating all of your shapes by your own. The most common will be presented in this window.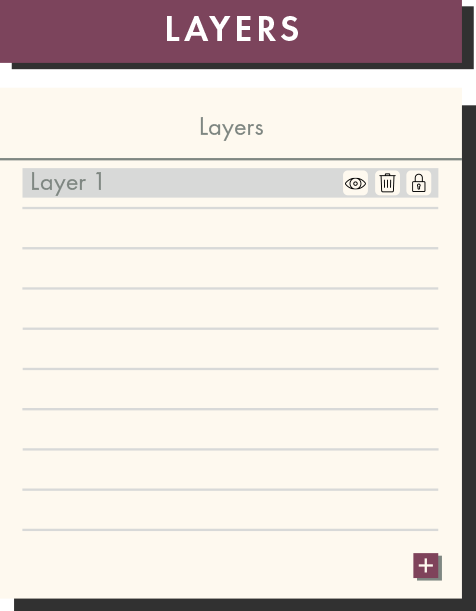 Add, lock, view or remove your layers.
You can save different iterations of your designs that can be quickly accessed down to the right. 
You can also auto-generate colours and apply them at random to your design to get even more options.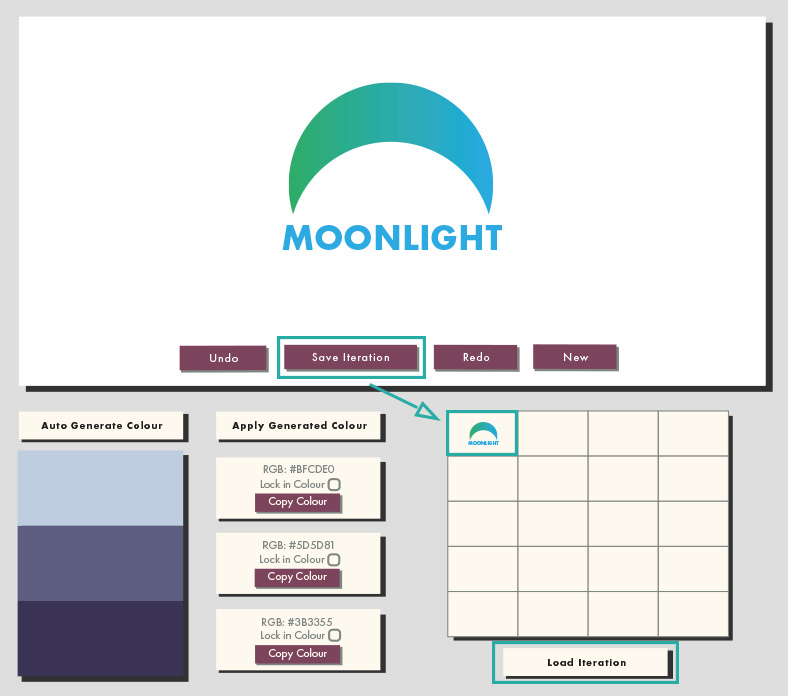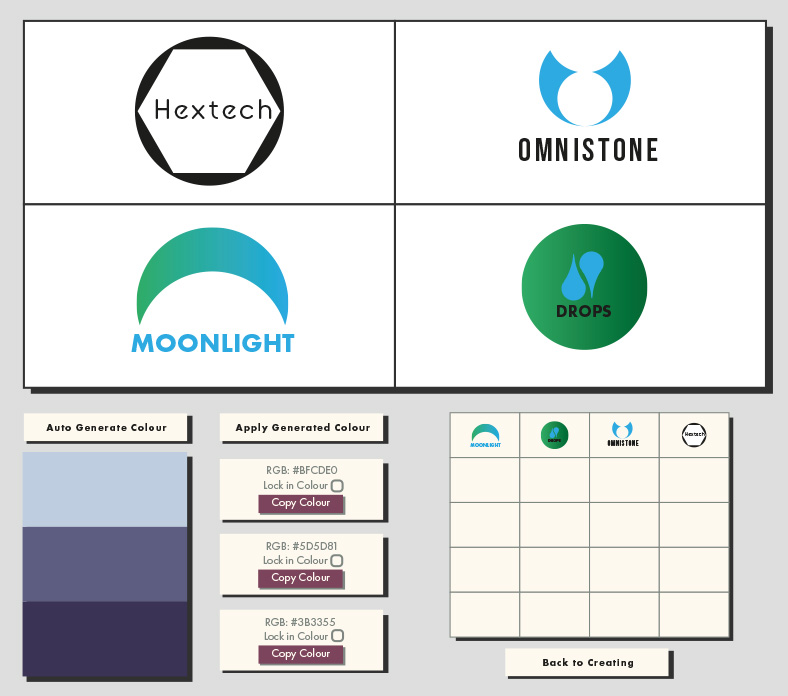 Load all iterations of your creations in a split screen that can be edited. To compare quickly and easily.