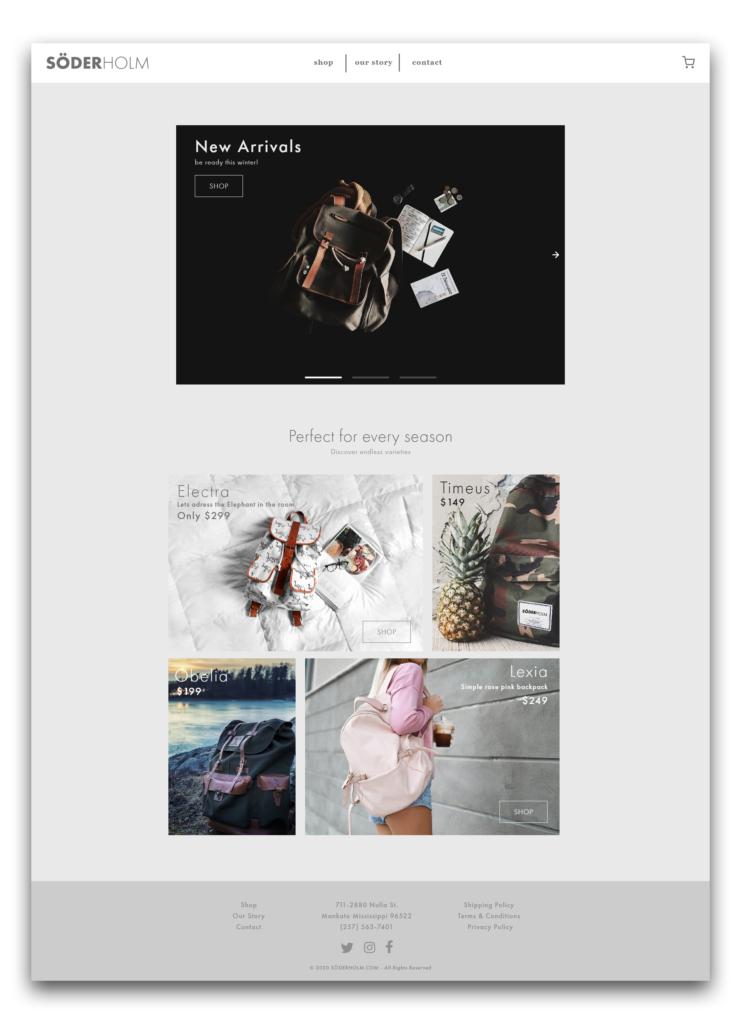 For this webshop, the main goal was to achieve a feeling of quality. Not to overwhelm the customer with products and deals. Instead encourage the user to find information by themselves.
The front page is made only to peak an interest.  With high contrast between images and background it automatically directs the users to the stunning backpacks. I deliberately made the navigation-bar super simplistic, to get a more high-end feeling over the website. 
The shop page consists of a simple filter system at the top with the backpacks placed in a grid system. I chose the dull colors to match the products and to better keep the backpacks in the center of attention.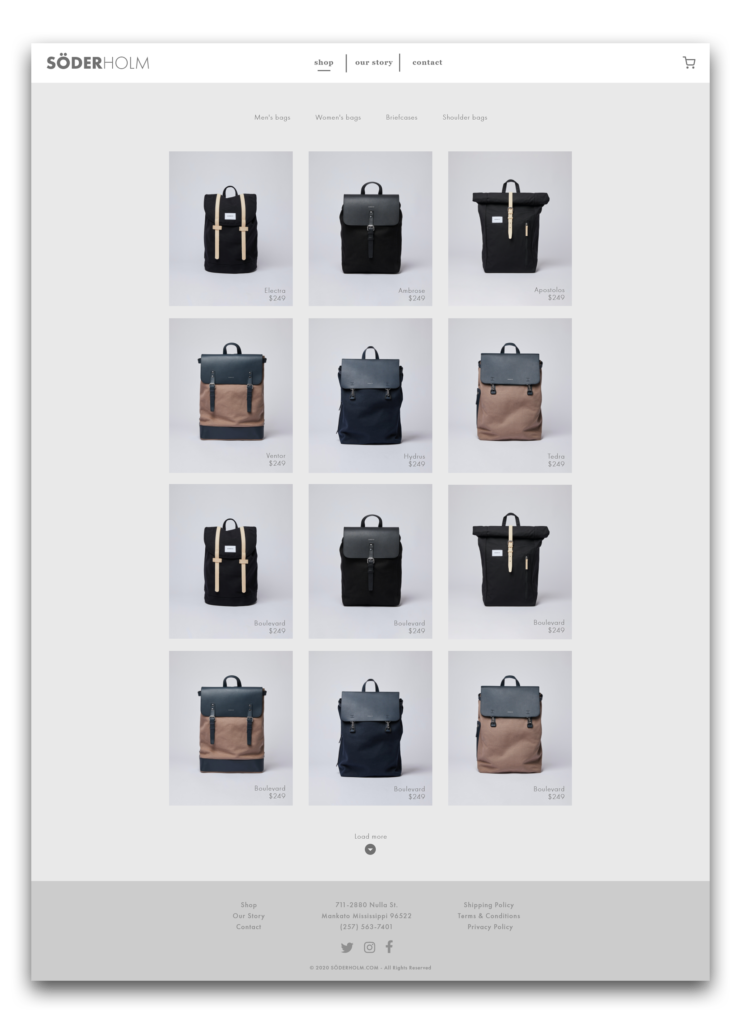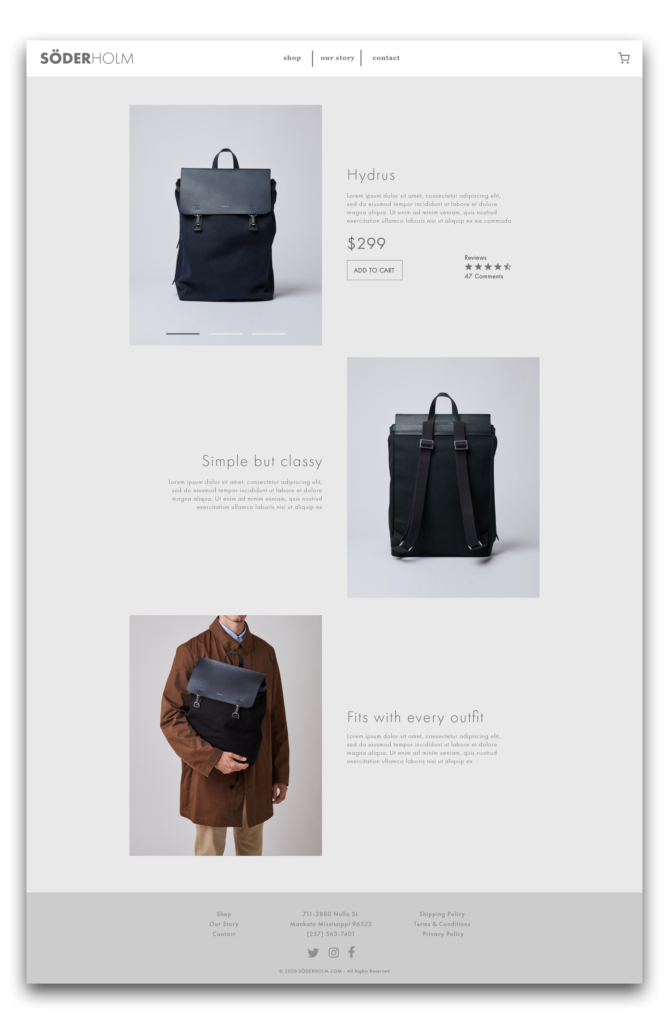 To keep the webshop consistent I use scrolling function as the main tool of navigating here as well. The fewer buttons and ways of navigating leads to fewer clicks and confusion.